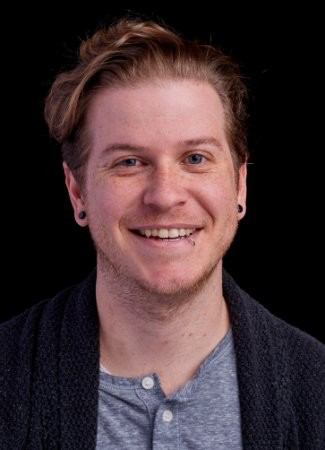 Jason King
Product Designer
Amazon Prime Samples
Help customers discover new brands and products
Overview
Launch a new program to allow customers to discover new products by allowing them to "try before they buy".
Role: UX Designer - Product design & concepting, Prototyping, Stakeholder management, UI design, Research planning, process creation, mentorship/coaching
Team: 2 PMs, 5 Devs, 2 UX designers
Extended teams: Category product teams, Platform Teams
Starting with data to understand the customer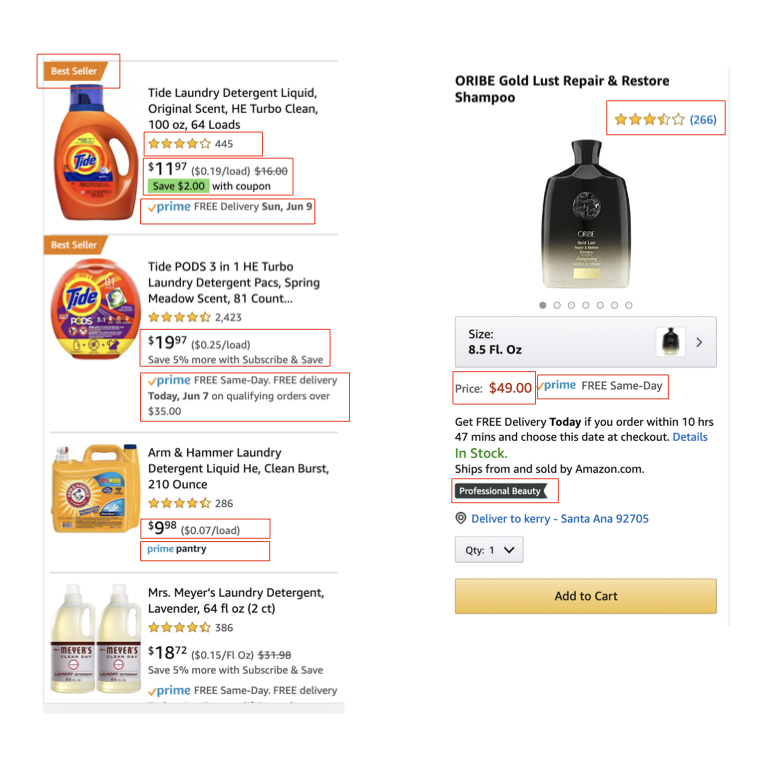 Getting insights into customer behavior
I looked back at old tests and user feedback to try to see what UI elements contributed to purchases. The main successes often focused on:
Social proof - Best Seller & Reviews




Price considerations - Overall cost vs Unit Costs




Programs - Prime, Prime Pantry, & Professional Beauty



Using data insights to create personas
In order to help stakeholders think though sampling frustrations, I created personas for our key category - beauty, household, grocery. I also used data and feedback from stakeholders to refine each persona over time. From those personas, I used storyboards help to tell the story from the user's perspective and influence prioritization.
These artifacts would not only help align the team but also serve as a gut check on design decisions.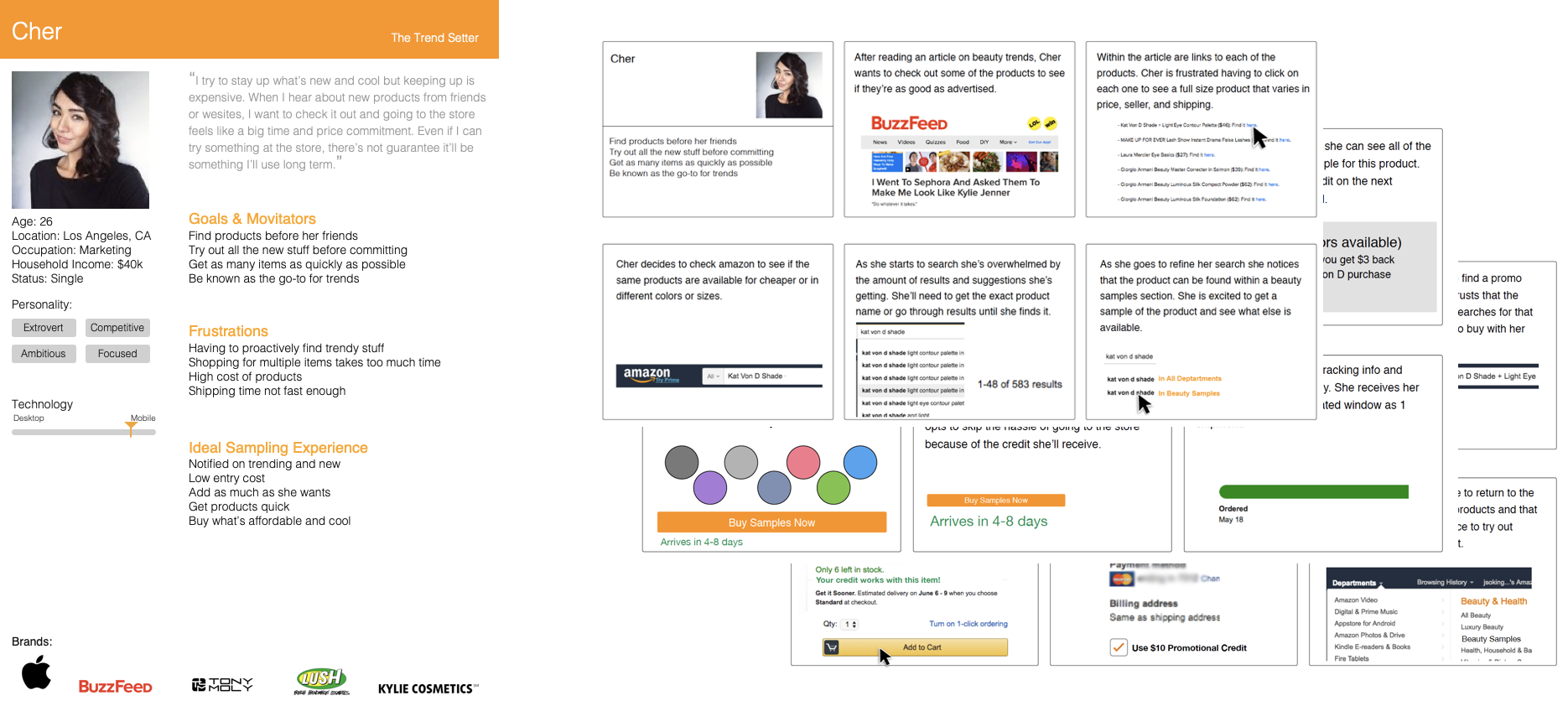 Rapid ideation
I worked on creating a high quantity of low fidelity designs. These designs allowed the stakeholders and I:
Align on high impact areas




Map development investment to impact




Open ourselves up to larger possibilities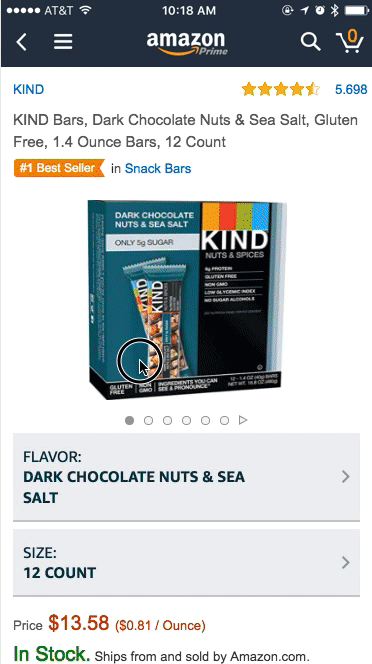 Early Prototyping & Testing
Once we identified key areas of focus, I created a prototype to help us gauge whether or not it was the right experience for the Customer. During this phase I had to collaborate with other designs on multiple design teams. We hoped to learn if customers:
Understood the program




Could find the entry point




Found value in the program




Felt anything was missing or difficult to understand



The biggest take away from the test was customer's desires for more focused and diverse way to engage with the sampling program. Due to this, I rethought the design approach to elevate the program and give it a home beyond fitting inside of another teams' platform.

Framework for the future
To get alignment on that bigger push, I created a quick framework for how a sampling area would organize content and work with other platforms across amazon.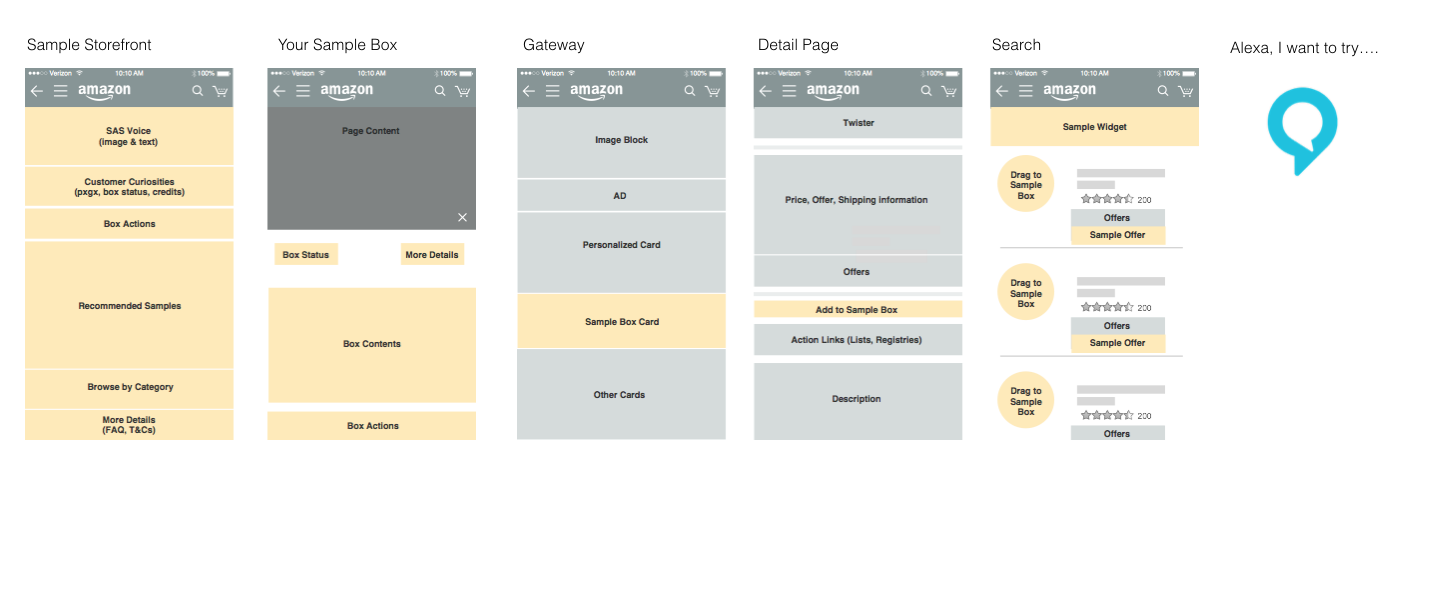 A new prototype to show the new framework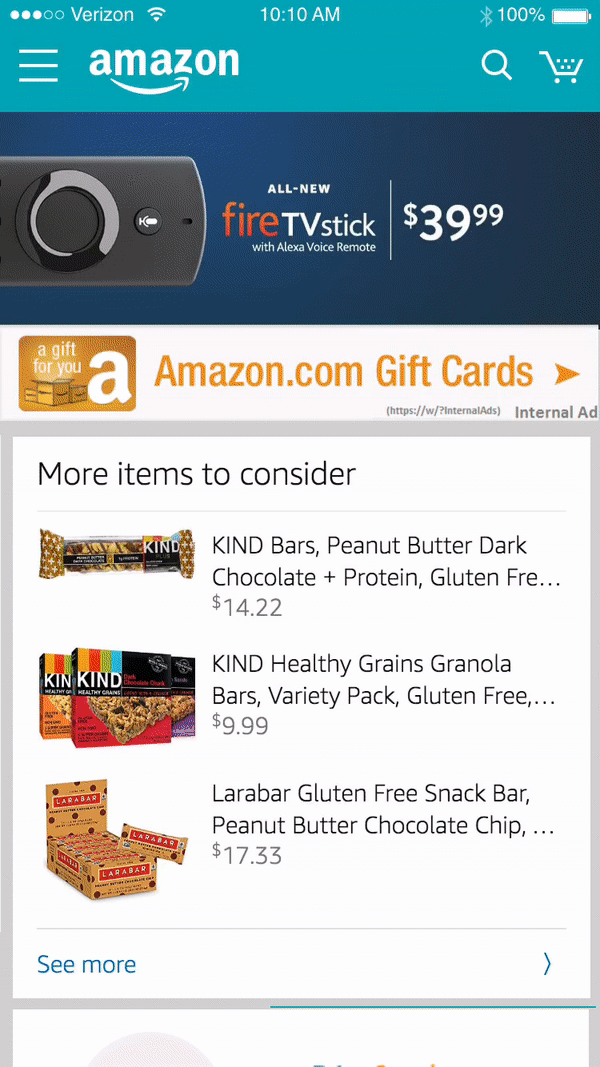 100+
Brands participating
Plus Lessons Learned
The program would have benefitted from thinking about an approach utilized in person opportunities

We moved more quickly when stakeholders had a clear role in the design process. That inclusion builds trust, empathy, and collaboration




Pushing harder for bigger thinking upfront might have helped us identify behind the scenes limitations faster