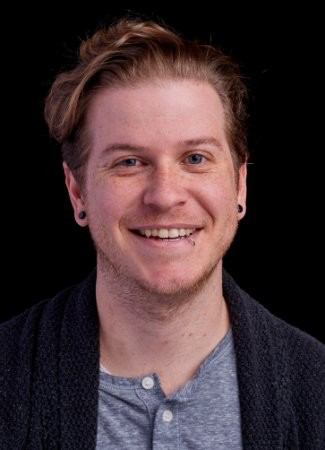 Jason King
Product Designer
Amazon Baby Registry
Helping expecting parents find what they need
Overview
Apply a more a more user centric approach to help millions of Amazon's Baby Registry customers get what they need while driving key business goals.
Role: UX Designer - UX/UI Design, Prototyping, Facilitating design exercises, research planning
Team: 1 PM, 6 Devs, 1 UX designer (me)
Extended teams: Leadership, Wedding Registry, Search, outside research vendor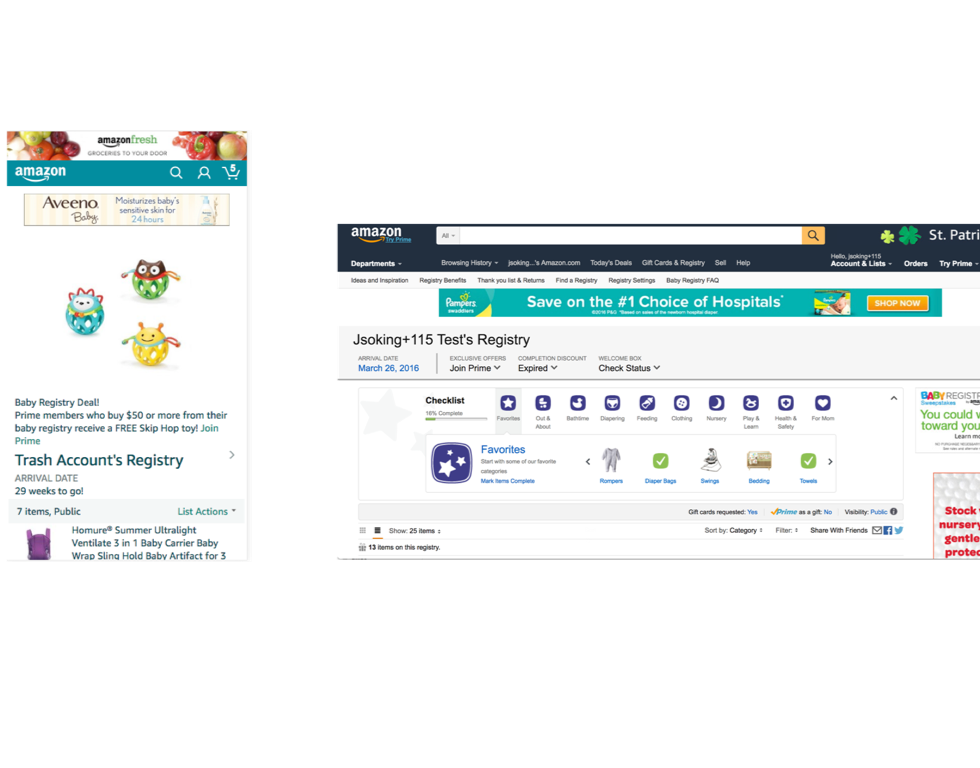 I had to convince stakeholders that UX matters to the business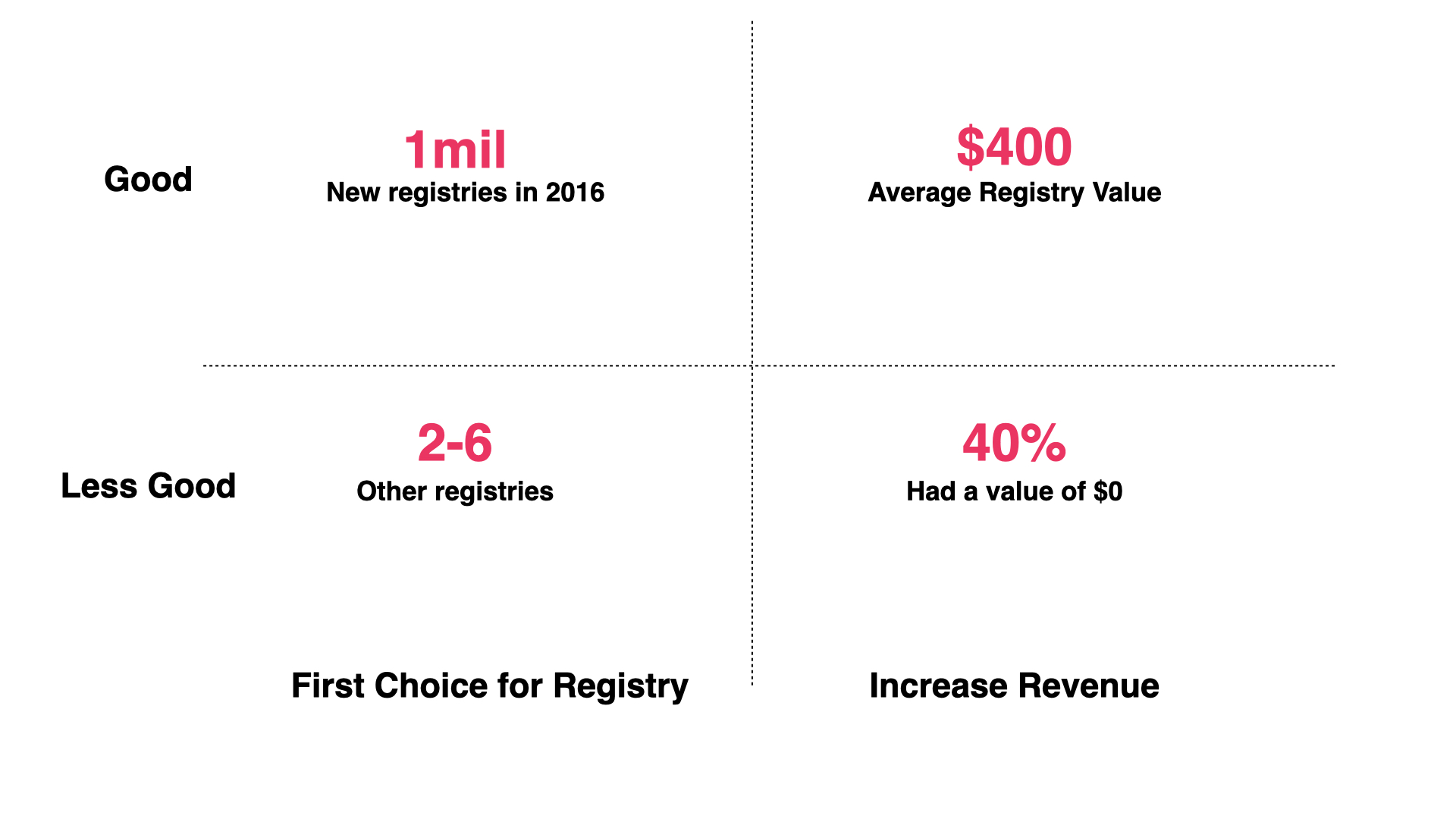 Metrics where hiding business goals
We had the highest amount of new registries created in a year but customers weren't engaging with the product past that.
I dug deeper into the data to find out if our good metrics where the full story. Looking back across previous quantitative date and qualitative feedback, I found that we were missing opportunities in our goals.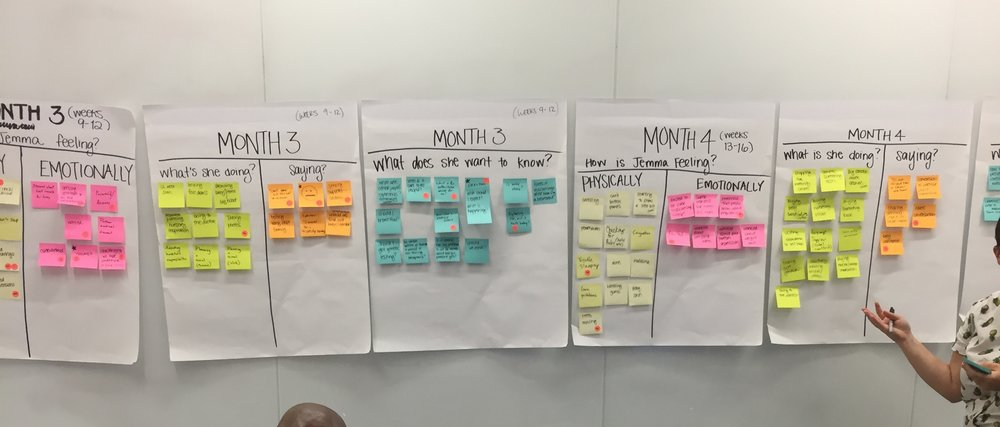 Understanding the customer
After highlighting the opportunities to the stakeholders, I organized & facilitated activities focused on the customer's experience.

Empathy Mapping exercise
I facilitated the team's creation of empathy maps that looked at the customer's full experience around becoming a parent and not just their experience on our product.
Interviewing Parents
I worked with a outside vendor to organize customer interviews, set up research goals, and create a research plan.
Those activities were used to show impact on the product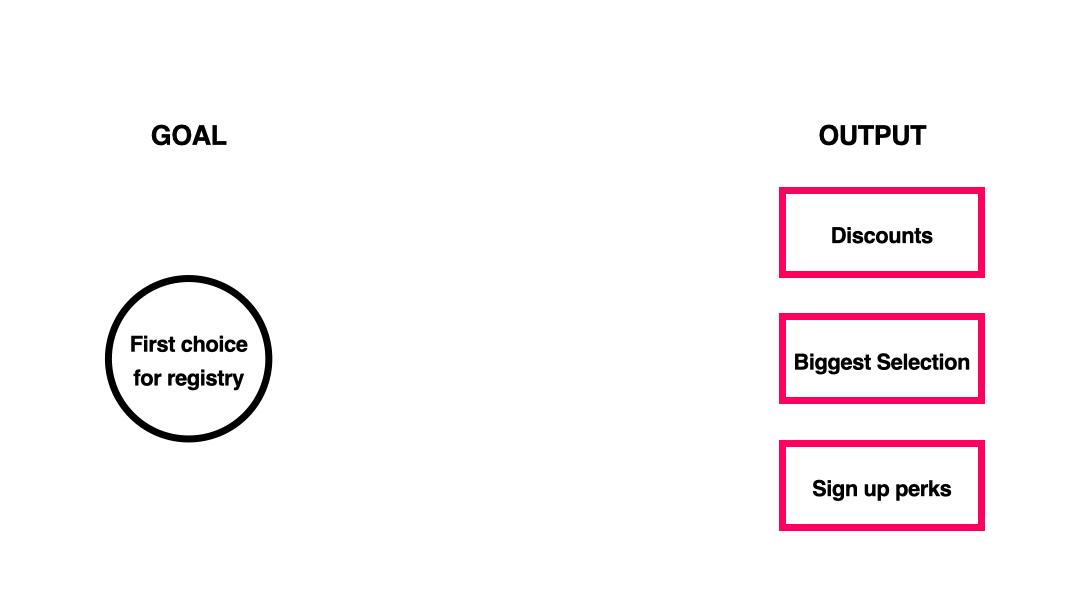 Working through my design process to make improvements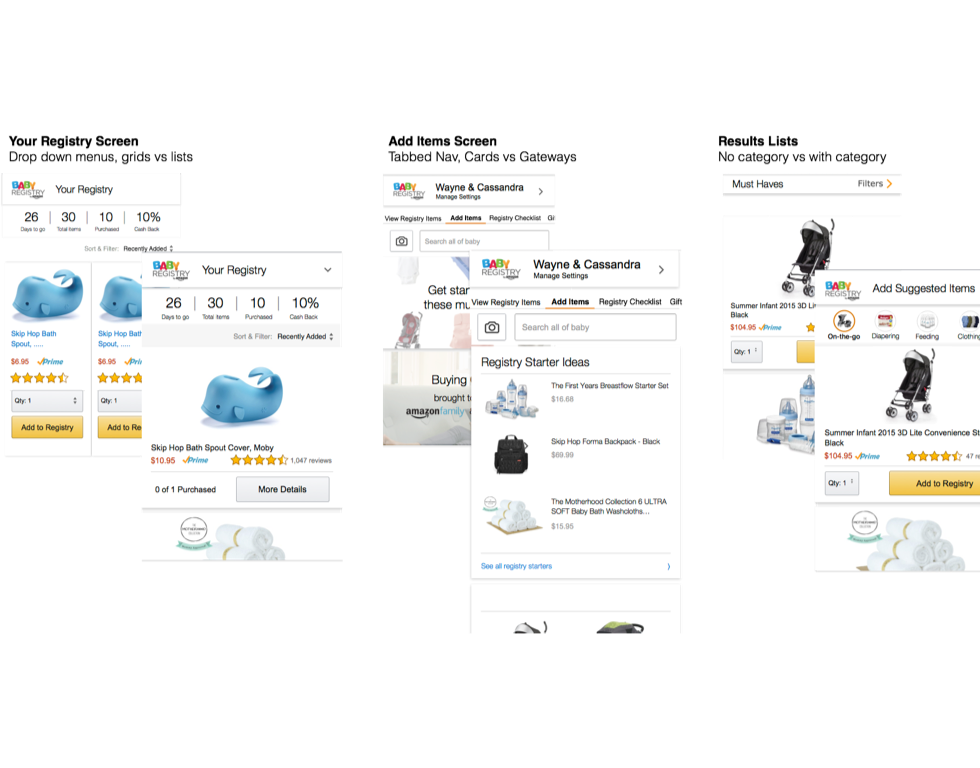 Explore Possibilities
I took the buy in and impact opportunities and started ideating to explore alternative ways to:
Organize content - Browse, discover, & search




Manage registries - Passive vs active management




Deal with navigation - IA & Content Organization



This helped me gain stakeholder alignment quickly so that the team could have clear next steps.
User Testing
I created a prototype to take the rough designs to customers for feedback. These main screens (to the left), were chosen because of the decision points they presented for our customers.
Key findings:
Easy to find items




Helpful organization of key information




Not reflecting an exciting time for our users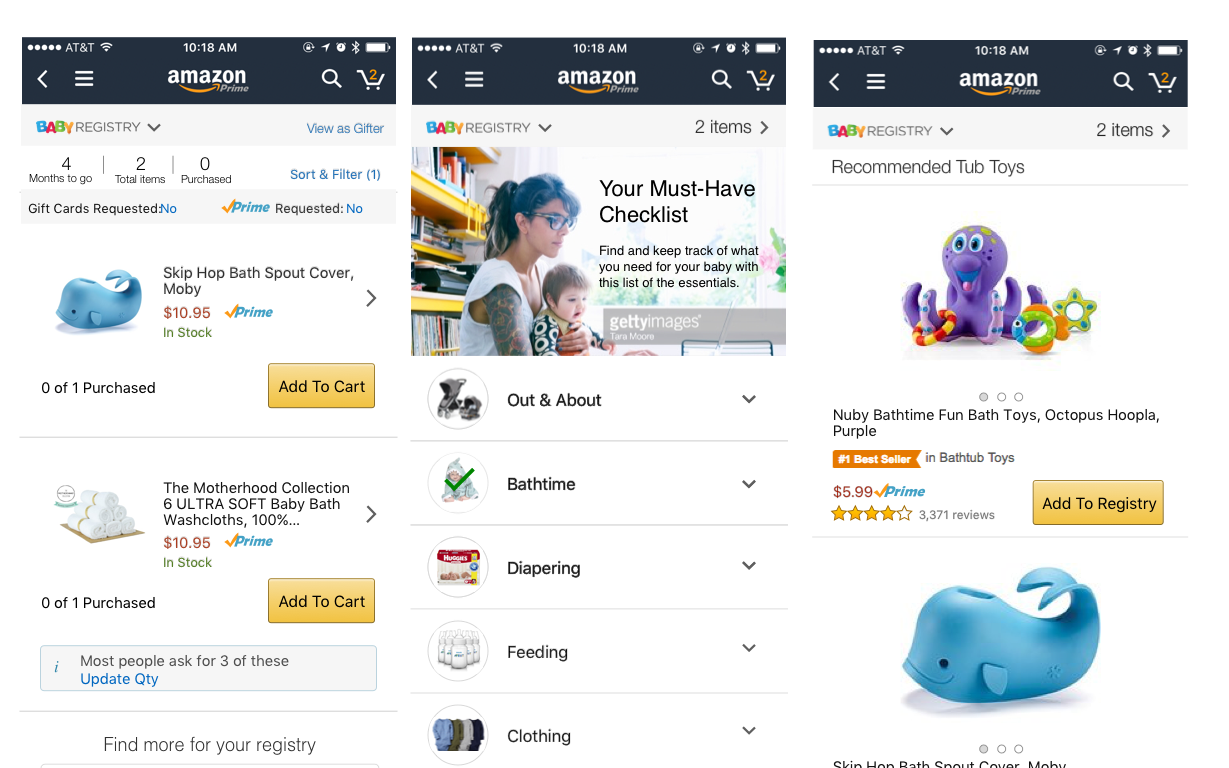 Refining the UI design
I worked to refine and finalize the UI design using the Amazon Design System. While I started with mobile to meet our customer's needs, the desktop web version also followed our findings and used the design system.
The finalized UI design focused on
Creating uniformity and unity in the experience.




Allowing content to be organized




Browsing in ways that were most useful to our customers



$50
Increase in average registry value
22%
Increase in items added to registries
5%
More customers say they use as first choice
10%
Increase in the number of categories added