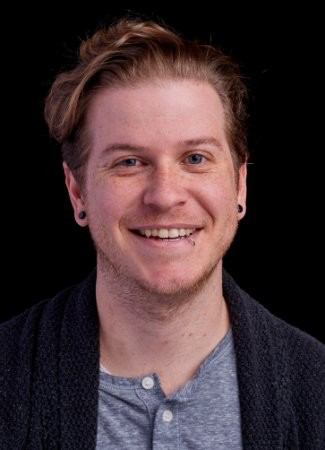 Jason King
Product Designer
Disney Parks Dining
Help Disney Parks guests plan their dining experience
Overview
Create the first digital option (native mobile) for dining reservations at Disney Parks so that guests can plan as early or as late as they need to have a magical experience.
Role: Sr. Product Designer – Product design, prototyping, personas, user flows, wireframes
Team: 2 product designers, 2 PMs, 10 remote devs (iOS & Android)
Extended Team: Food & Dining (Florida), Guest Experience (California), & Fast Pass (California)
Alignment of guest goals & needs was important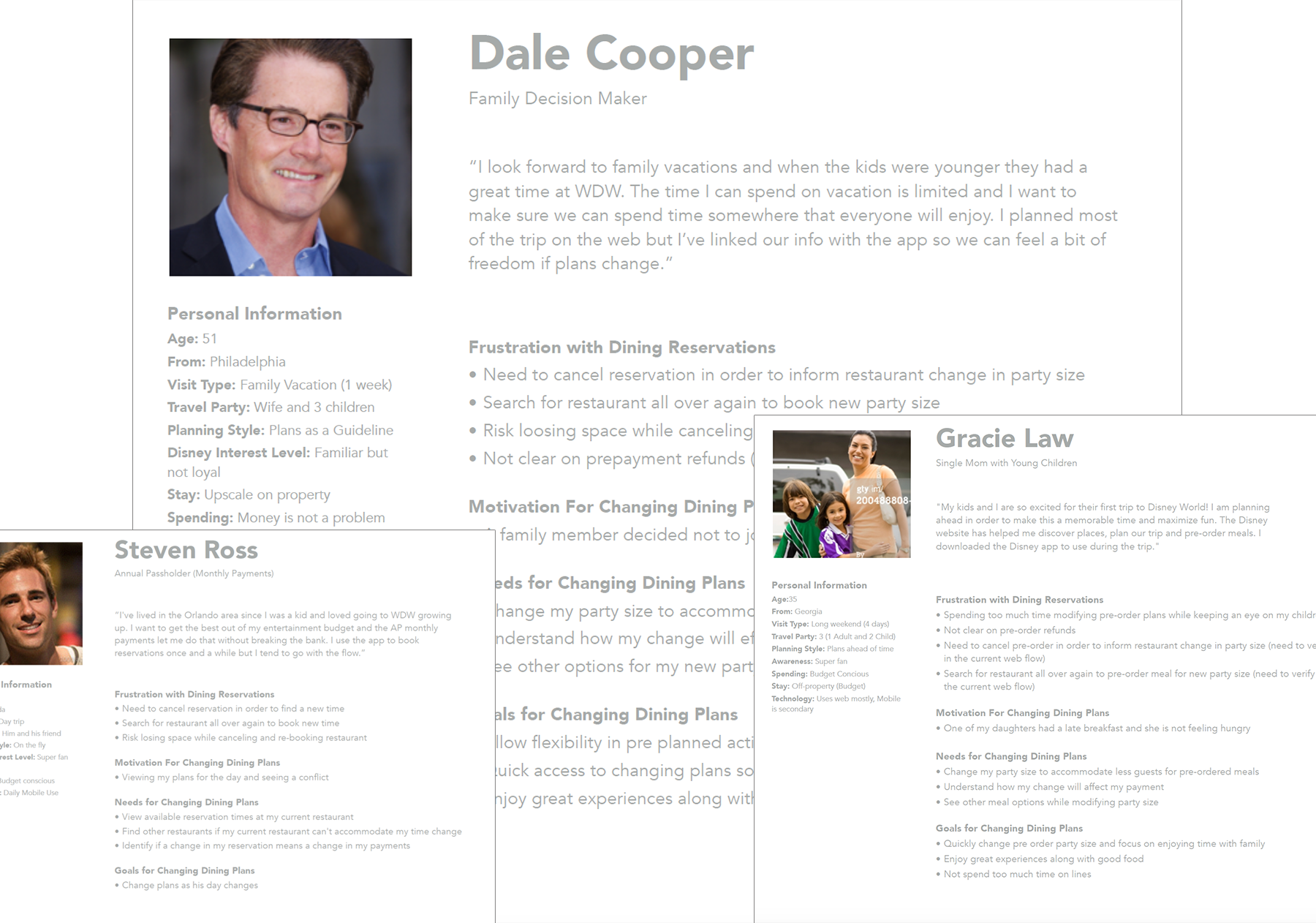 Personas
Because we had remote teams with different goals, it was important to get alignment on what the guest needed from a dining reservation experience. I worked with data that was available to us to create these personas in hopes of:
Identifying goals & needs

Grounding design work to the user

Exposing frustrations on the existing experience



Give us a guideline for user testing recruitment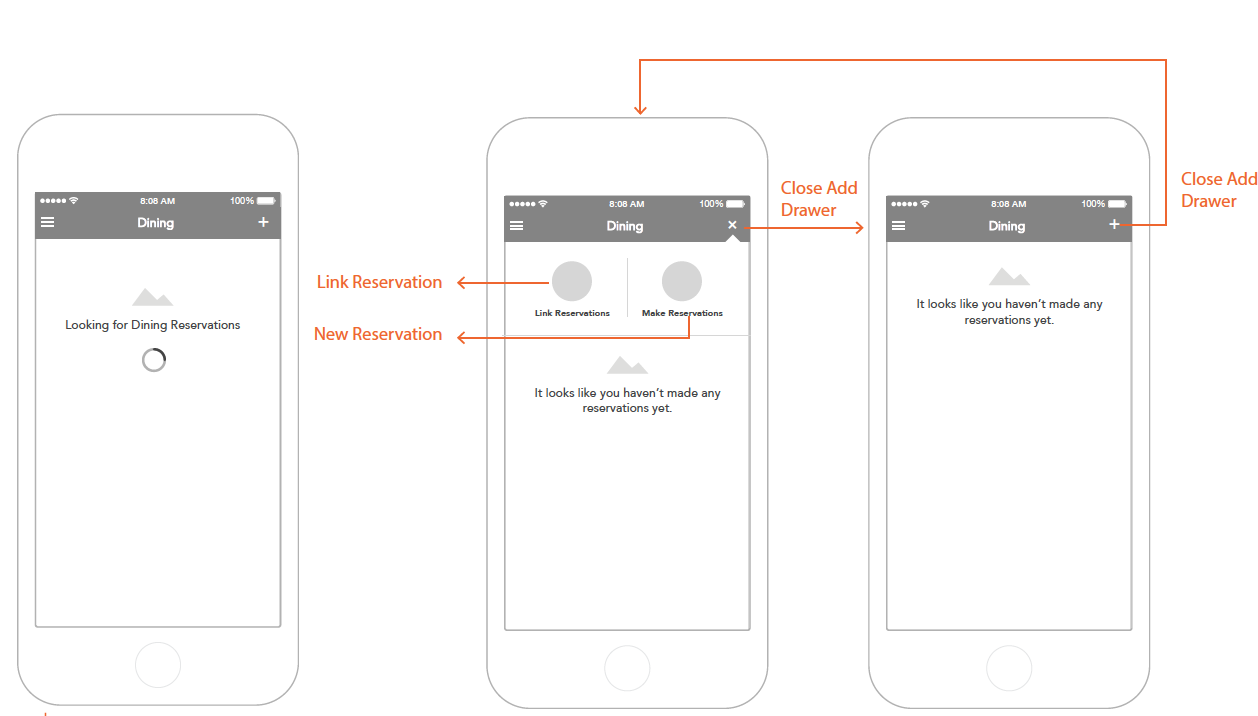 Wireframes & Flows
I used these wireframe flows to show all of the screens that may impact the in-park experience. Identifying flows and UI Elements could help us simplify and provide clarity where necessary. During this phase I also looked for:

Friction or odd moments in the flow
Simplifying the decision points where possible
Validating that these options will work with the APIs
Alignment between all stakeholders

User Testing
I created prototypes to test with guests at Walt Disney World. I used the existing design system to add UI and in order to have a finished feel during testing
The main findings of testing were:

Guests could book without issue
Guests were clear about how to manage their bookings
Viewing menus and theme was less discoverable
When guests had an idea of where they wanted to go minimal time was needed to book
UI Design
I worked with the Design System's UI elements to refine the designs. My designs also created a few new visual tweaks based on feedback from guests (for example, showing food as the restaurant's image rather than the facade).
Overall the UI design focused on
Utilizing the established design system & motion guidelines
Leaving a healthy amount of white space to increase scan-ability
Being a Disney product - mostly independent of iOS or Android
Uniformity across the experience that could scale to web later
I also delivered a number of prototypes and motion studies to developers to help communicate the interactions and transitions more completely.
Lessons Learned
Aligning

distributed teams can be a full time job;

design

artifacts help.



Thinking

ahead about each screen in a flow made it easier to make cuts in scope




More iterations and longer term thinking might have allowed the team to push for an even better experience

Disney only releases complete experiences, working through a pixel perfect delivery required a lot of hands on time with developers